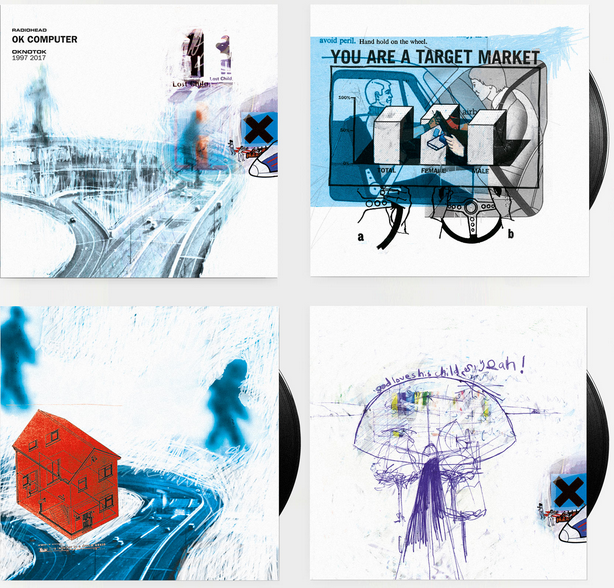 For diehard Radiohead fans the newly mastered track I Promise is no surprise, the song has been in the bands repertoire and spotted here and there for over twenty years and some change. However, what is new is the band's forthcoming OK Computer OKNOTOK 1997 2017.
Now, that is something to kick the can down the street about, no? I for one, am looking forward to dropping the needle down on the probably elegant vinyl edition of the 20th anniversary issue.
After the jump, check out the Michał Marczak directed video for the track I Promise and get all starry-eyed and fanstruck! I know I did. Peace.
Band: Radiohead
Release: OKNOTOK 1997-2017
Featured Track: I Promise
Track Listing:

Disc 1:
01 AIRBAG
02 PARANOID ANDROID
03 SUBTERRANEAN HOMESICK ALIEN
04 EXIT MUSIC (FOR A FILM)
05 LET DOWN
06 KARMA POLICE
07 fitter happier
08 ELECTIONEERING
09 CLIMBING UP THE WALLS
10 NO SURPRISES
11 LUCKY
12 THE TOURIST
Disc 2:
01 I PROMISE
02 MAN OF WAR
03 LIFT
04 LULL
05 MEETING IN THE AISLE
06 MELATONIN
07 A REMINDER
08 POLYETHYLENE (PARTS 1 & 2)
09 PEARLY*
10 PALO ALTO
11 HOW I MADE MY MILLIONS